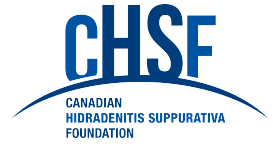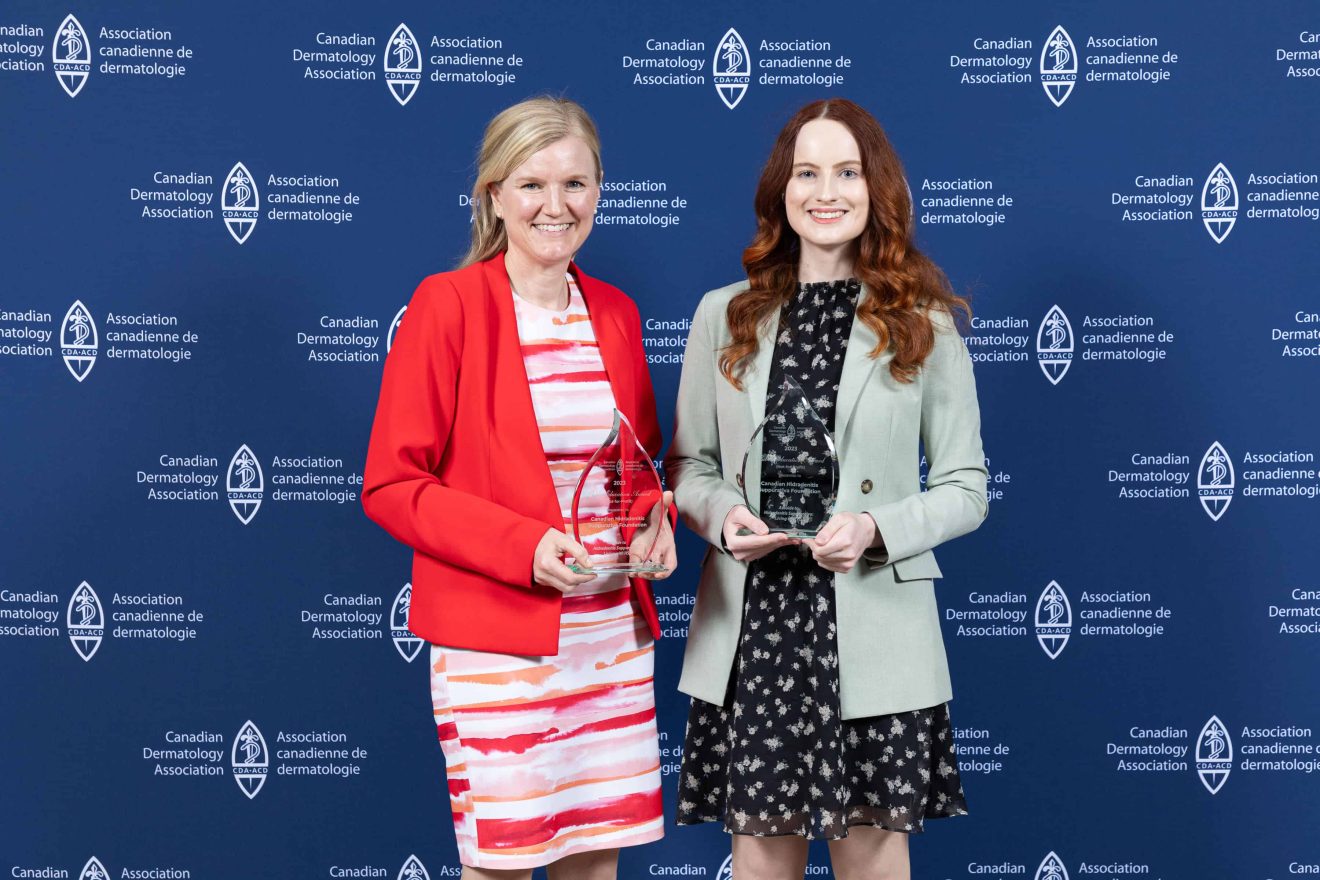 Summer is here and so is the Canadian Hidradenitis Suppurativa Foundation's Summer 2023 update!
We kicked off the summer after a successful
HS Awareness week
in June with 2 events: a patient information night in Calgary and an awareness walk in Edmonton. The evening event "HS: Hope & Sunshine for HS Patients" at Beacon Dermatology in Calgary with an update on medical management of HS by Dr. Poelman and deroofing update by Dr. Lam, was well attended with HS-friendly food and several vendors. The annual HS walk in Edmonton, hosted by Dr. Chris Keeling's team at Symmetry Dermatology, was also a huge success. The mayor of Edmonton proclaimed the Week June 6-12
th
HS Heroes week in Edmonton.
We are pleased to announce that the CHSF was awarded with the Canadian Dermatology Association's Public Education Award, Non-Profit Category at the June 2023 CDA meeting. This award recognized the second edition of the CHSF's Patient eBook, which is a comprehensive guide that was updated and developed by Dr. Susan Poelman, Dr. Leah Johnston, and the CHSF executive committee. The eBook provides an easily accessible and comprehensive source of information to patients with HS. Dermatologists can refer patients to our website to access this resource as an additional source of patient counselling.
Dermatologists can also look to our website for three new resources to enhance the care that they provide to their HS patients:
1. The CHSF's HS Patient Handout:
This handout explains the pathogenesis of HS, risk factors for HS, and discusses potential treatments for HS.
2. New HS Patient Medical History Questionnaire:
This questionnaire can be provided to new patients who are referred for evaluation and management of HS. Patients can fill out this questionnaire at the beginning of their appointments, helping their healthcare providers to take a focused history on risk factors for HS, comorbidities, and previous treatments that patients have tried.
3.
HS Patient Wallet Cards:
As explaining their condition to each new healthcare provider can be daunting for HS patients, we have developed wallet cards that contain information on HS. Patients can use these wallet cards when visiting new physicians for the first time in primary care clinics, urgent care clinics, and emergency departments.
In other news, the CHSF has been busy with our upcoming social media campaign, which aims to increase awareness of HS amongst the general public. Dr. Susan Poelman and Dr. Rochelle Tonkin have led the CHSF's social media video campaign and the CHSF executive committee has filmed a series of short videos on HS
. The CHSF has also started posting on the CHSF's new Instagram account @canadianhsfoundation to provide quick facts on HS. Additionally, Dr. Christopher Keeling and Dr. Leah Johnston has been overseeing the development of articles on different topics in HS management on our blog
.
CHSF board members Dr. Lauren Lam, Dr. Marni Wiseman and Dr. Simon Wong are representing Canada at the World Congress of Dermatology in Singapore Joint Meeting of the HS Societies as part of a special HS Day held before the congress begins. Go Team Canada!
Dr. Poelman and Dr. Johnston are also representing the CHSF by collaborating on a research project with the international Global Hidradenitis Suppurativa Atlas (GHiSA) group, to help estimate the global prevalence of hidradenitis suppurativa. Findings from this project will help to increase awareness of HS throughout the world!
We are looking forward to our next big event, which is the Symposium on Hidradenitis Suppurativa Advances, hosted in Phoenix, Arizona from October 13-15
th
, 2023! CHSF executive members Dr. Ralph George, Dr. Raed Alhusayen, Dr. Simon Wong and Ms. Patricia Coutts are representing the CHSF on the SHSA planning committee.
We hope to see you at SHSA 2023!
Dr. Susan Poelman (MSc, MD, FRCPC, CHSF President) and Dr. Leah Johnston (MD, CHSF Public Awareness Campaign Subcommittee Chair)